Client Testimonials
---
"Up date from Algie….."
Clare Edwards, VIP Animals – if you want a pragmatic, down to earth and empathetic animal behaviourist, Clare ticks all the boxes and more. She has an innate empathy and natural authority with animals which is tempered with the love and warmth she shows to them.
I contacted Clare to help with my 8 year old male, Jack Russell, Algie.
Algie had become withdrawn, timid and afraid of the unknown – noises scared him, traffic scared him, going out scared him, life scared him. In fact, if was not worried about something specific, he was worried and waiting for the next thing to worry about. This all stemmed from him hearing a loud noise of bottles smashing. It was very, very loud and unexpected!
Previously, he had been slightly noise sensitive but this incident escalated his sensitivity to a level that he wanted to stay at home all the time.
Clare taught me how to work with him with distraction techniques, tricks, play and re-assurance.
She taught me how to interpret and gently correct his behaviour and how to communicate effectively with him. She taught me that he is a bit of a thinker, quite intelligent and therefore play and fun would help him distract from his worries and grow his confidence.
Taking gentle steps was key in building this confidence and in reinforcing that a dog's life is fun whilst showing him that he is safe and secure, always.
Each day, I used some of the techniques Clare taught, gently coaxing him to do something different every day.
Gradually, his confidence has grown and grown and now he happily goes out and is much, much less worried by noise.
A few minutes a day spent working with him has really built his confidence back up and he is enjoying his life so much more.
I now have my lovely, bright, happy boy back.
Thank you, Clare
Christine Powell, Profile Media – London
020 7659 2365
---
"You have given us back the quality of life…"
Thank you Clare for your input on helping me to get my dog's nervous aggression under control. Just one visit from you with a walk and your supportive advice and we have been out every day confidently walking, which is something I didn't see us achieving ever! You have given us back the quality of life for the dog to be doing what he should, and you have given me the confidence to know the cues he was giving me, but that I was oblivious to.
" You are amazing! "
Caralyn and Paddy – Buckinghamshire
---
"Challenging walks turned around…"
Mum says 'Thank You' for your time the other week as she was starting to run out of ideas so that we all three enjoyed our walks.  I was a bit of a challenge with all my over excitement of wonderful walks in the woods. Stella had started to dread walks but has become an adept ballet dancer around my long lead.
We both now walk to heel – one either side of Mum to the village & everyone loves us! We had a lovely week's holiday and I am now a multi-athlete having added swimming to my list of skills. That was after I had realised that you don't have to race and attack each wave as it breaks along the shore.
Here are both of us waiting to go on our hols. – can't wait to go again!
Big love and licks,  Jess – Buckinghamshire
---
"I would recommend Clare every time…"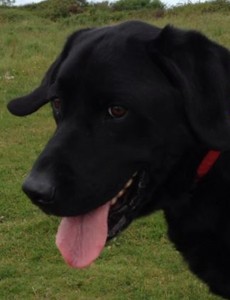 Clare seems to naturally connect with animals. I have seen her work with many different species and each time the animal responds to working with her and their owners. Both George and I would have been lost without her. I would recommend her every time!
Thank You.
Liz  - Hampshire
---
"Rescued dog learns to enjoy bath time and all the family…"
Heidi is getting on great now we even got her in the shower the other night and she was very happy, which was great. She is so much better interacting with the whole family and now even go's to the front door to meet all of us, whoever comes in. She still wants to 'play' with cats and foxes but it is a lot easier to gain her attention and move her away.
Thank you for coming out to see us and all your help.
Yours, Christine – Essex
---
"Mungo steps out of the dark…"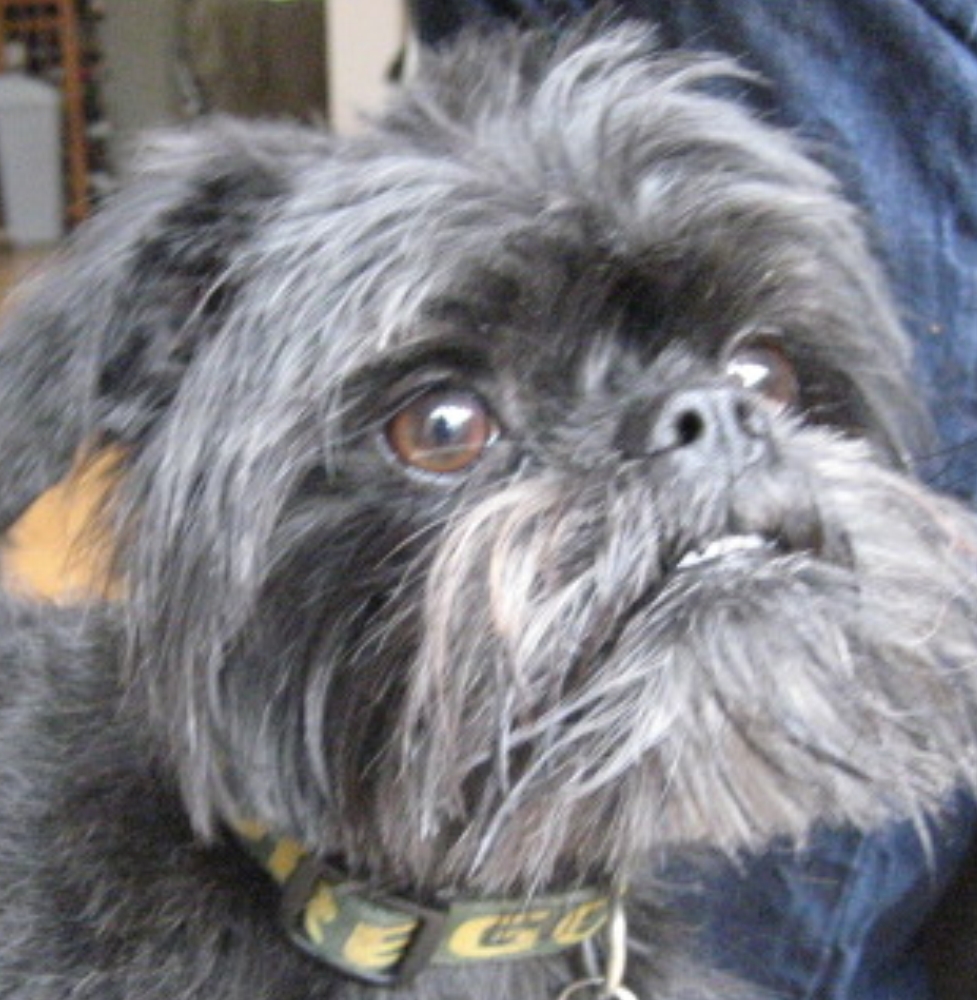 You will be pleased to know that Mungo has successfully "crossed the chasm" on a number of occasions using your advice on how strangers engage with him upon arrival into the house.
Three recent house guests have been rewarded by him sitting on their laps and happily taking a back scratch, as you know, previously we would not have even seen him! He now approaches everyone immediately and has a sniff.
Thank you for helping Mungo,
John (and Mungo) – London
---
"Very useful and informative …"
Thank you so much for coming to see us and Chelsea, our 8 month old lurcher puppy. She responds extremely well to you and seems to enjoy being handled by you. We found your visit very useful and informative and are grateful for your advice on how to stop her barking to gain attention and how to prevent her taking our grandson's football when in the garden.
Your second visit was equally useful. You certainly appear to have a natural rapport with Chelsea and we look forward to seeing you again in the near future. With thanks again,
Linda and Laura – Surrey
---
"Monty goes for a walk…"
Following your visit Monty walked as good as gold out of the front gate, over the railway bridge at the end of the road without a second thought! He didn't pull. Even when we got to the main road he was as calm as calm could be. In all we walked about four miles through Richmond and back home again.
He was on the lead for about half of the walk and was an absolute star.
Allan & Frances – London
---
"Boisterous Buster calms down…"
I have been working with Buster Roo and he is learning quickly, just like you said he would.
He learnt not to pull to the park in one go! I can walk half way up the street now before he even starts thinking about pulling. At home he is much calmer and is relaxing. He is more responsive with recall and he is beginning to listen to me more.
Thank You.
Tina – Berkshire
---
"It's great to know we can relax…"
Thank you so much Clare for looking after Nikko whilst we were away last weekend. It's great to know that we can relax knowing she's being looked after so well by someone who really knows animals. She usually runs a mile when she meets someone new, but the way she went straight up to you told us all we needed to know. We'll definitely be in touch the next time we go away.
Your advice for Nikko and coping with Fireworks was invaluable. She remained calm and safe.
Many thanks.
Paulo and Nikko – Berkshire
---